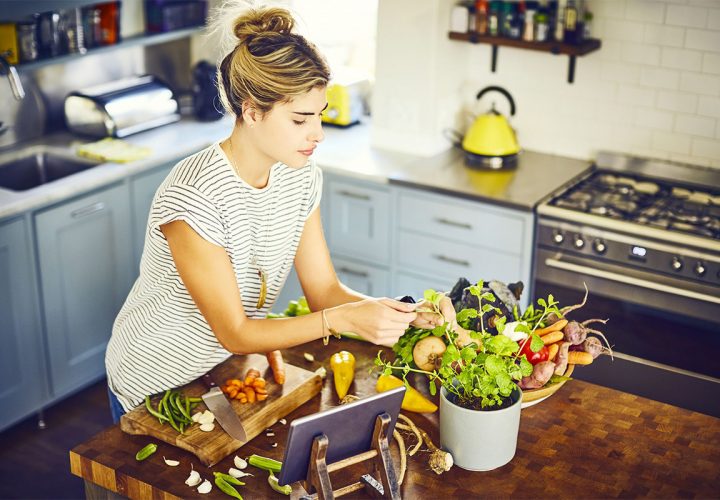 The pandemic has forced millions of people to work remotely for over a year. While some are remaining at home, nationwide COVID-19 vaccine distribution efforts will likely spark a return to the office for others. Some people are eagerly anticipating their re-entrance into corporate society. Transitioning back to the office might prove a bit of a challenge for others. While the pandemic has vastly changed the way we live our lives, many have grown comfortable and accustomed to working from home. Let's discuss how to transition back to working at the office. 
Understand Expectations
There are still so many unknowns about immunity. Be aware of the Centers for Disease Control's (CDC) guidelines at the time of your return to work. 
Also, discuss return procedures with your employers. Companies will be given the right to enact extra precautionary restrictions. Knowing what to expect prior to arriving on day one will help you mentally prepare for this return. 
Be open about your concerns 
Your health is a top priority. It is your right to express any concerns you feel about returning to work. 
If you are uncomfortable working in an office environment, try discussing remote or hybrid scenarios. 
Also, think about why you are uncomfortable. Brainstorm what on-site accommodations can ease these concerns. Propose these compromises to Human Resources to see if they are plausible. 
Change your routine now
Remember back when we first entered shelter-in-place? This change in routine rocked our worlds. Now that we're in our new grooves, things are going to get shaken again. 
Recall your old routine and see how it matches up with new post-pandemic procedures. Does your schedule need to change? If so, try to make necessary changes before the big day, to reduce stress.
For those who need to make new accommodations, such as new office hours or setting a child up for homeschool or childcare before leaving, take those scenarios into consideration. 
See how they integrate with your new routine. Learn where you need to adjust your time management to make it all work. 
Re-enter with a new mindset
Before the pandemic, many people dreaded going back to the office. Then, millions of people lost their jobs. Suddenly, those who were employed became more grateful to have a job. 
Carry that gratitude with you as you re-enter the office. Remember that it's an opportunity to provide for your loved ones. 
Meditate
Two-thirds of the workforce are anxious about returning to the office. They're nervous about losing work-life balance, long commutes, and potential exposure to viruses. These are a lot of concerns.
The uncertainty surrounding COVID and returning to work can cause many anxious behaviors, including racing thoughts. Try stilling the mind through deep-breathing techniques, exercise, and meditation. 
Sit still for at least five minutes per day. Consciously draw your attention to every inhale and exhale you take. Each time your mind wanders, take a deep breath.
When you focus on one particular action (in this case, breathing), it helps reel in your racing thoughts. After you meditate, you will think less about what worries you. In some cases, you might come up with new solutions to these concerns!
CBD Products
When we are overstimulated with worrisome thoughts, it triggers our fight-or-flight instincts. These natural instincts are prompted by hormones that excite neurons in the brain. Attached to these neurons are cannabinoid receptors. 
Our bodies' natural endocannabinoids relax cannabinoid receptors, which promotes calmness throughout the system. However, the stress of returning to work can cause cannabinoid receptors to go into overdrive. 
Phyto-cannabinoids in Nutrition for Health-CBD help relax overstimulated cannabinoid receptors. These high-quality CBD products promote a sense of calm that supports clear thinking and emotional support. 
Recognize you are a new person
Many of us aren't the same people that we were before the pandemic. Our priorities have shifted, and there is no turning back. 
Don't revert to the passive habits you exhibited pre-lockdown. Embrace the new you. 
Limit work interactions if you're not up to it. Use the time off you acquire instead of losing it. Don't be scared to ask to go to a doctor's appointment in the middle of the day. 
Put yourself first, as you should have all along. You'll be amazed at how easy it is.
Bring your favorite things from home
Our homes are a sacred space. During the pandemic, the lines between the office and our houses became blurry. Having a home office may have been challenging, but it's also been somewhat comforting.
You can take the office out of the home, but you don't need to take the home out of the office.
Bring mementos from home that make you smile, like a plant, your new favorite filing cabinet, or your mousepad complete with a family collage. 
Surround yourself with items that remind you why you went to work in the first place. It makes everything worthwhile.