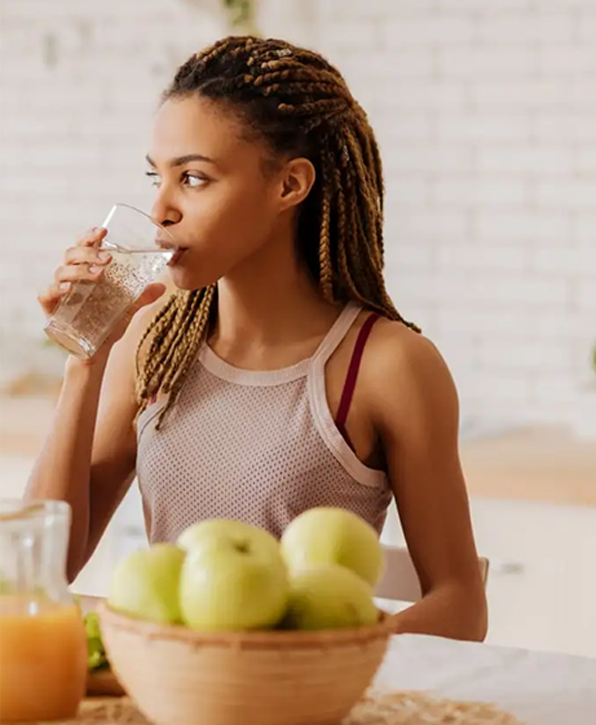 Polycystic ovary syndrome (PCOS) is characterized by irregular periods, ovarian cysts, and an increased level of male hormones. Almost 27% of women worldwide suffer from PCOS in their childbearing years. The symptoms include weight gain, hormonal imbalance, disturbed menstrual cycle, hair growth, and acne. Hormonal imbalance in women is the root cause of many diseases, such as endometrial cancer, sleep apnea, infertility metabolic syndrome, and depression.
Polycystic ovary syndrome, obesity, and metabolic syndromes are highly correlated with each other. Over 80% of PCOS patients are obese. Both conditions lead to low HDL levels, high LDL levels, hypertension, and high blood sugar. These factors are highly associated with the occurrence of metabolic syndrome.
Different scientific research suggests that metabolic syndrome can increase the risk of type 2 diabetes, cardiovascular diseases, and stroke. Moreover, the prognosis has been made that metabolic syndrome causes an increased rate of cardiovascular mortality than hyperlipidemia or insulin resistance.
An estimated 33% of women suffering from PCOS face metabolic syndromes. The research suggests that there is an increased risk of metabolic syndrome in black women with PCOS. It has also been noted that black women's testosterone, insulin, and hemoglobin levels were more elevated compared to white women.
Obesity, especially visceral adiposity, is a significant promoting factor of metabolic syndrome that should be researched thoroughly. It may lead to dysfunction of adipose tissue. Adipose tissue is an endocrine organ which can increase the deposition of ectopic fat and low-grade inflammation.
The Mediterranean Diet reduces risk of metabolic syndrome:
The Mediterranean diet has been shown as a positive therapy for preventing the formation of sick fat (adiposopathy) and reducing the risk of metabolic syndrome. The rates of death because of cancer and heart diseases are much higher in the US and Europe than in the Mediterranean region. The potential reason is the healthier nutrition habits of the Mediterranean population.
The Mediterranean diet is not a new concept but a traditional diet of people living across the Mediterranean Sea such as Italy, Spain, Greece, and France. Heart Healthy fats rich in Omega 3 fatty acids, fish and seafood, moderate intakes of lean proteins, vegetables, beans, nuts, whole grains that omits processed food and whole grains are pillars of the diet. The Mediterranean diet provides protection against and reduces risk factors associated with metabolic syndromes.
The Mediterranean diet is equally delicious and nutritious for people following it as their lifestyle. It is also associated with a reduced risk of type 2 diabetes, heart attack, cancer, weight gain, strokes, and premature death.
Due to the vast benefits of the Mediterranean diet, I recommend the diet to my clients to reduce metabolic syndrome symptoms and their occurrence in black women with PCOS.  If you are ready to make lifestyle changes for better health and diet, contact Nutrition for Health to schedule an appointment to learn how the low carb Mediterranean diet can benefit you.